The Project
These are the guys big brands call when they want to know "what's next?"
And we are the guys that these guys hired to help make their data visualization product easier to understand. For this nationally-renowned research company, we developed a web UI for their market assessment tools that was intuitive enough to be immediately usable by a technology-challenged, mid-level brand manager, and feature-rich enough to be useful for power-users.
Deliverables
Strategy
Application interface design
User experience consultation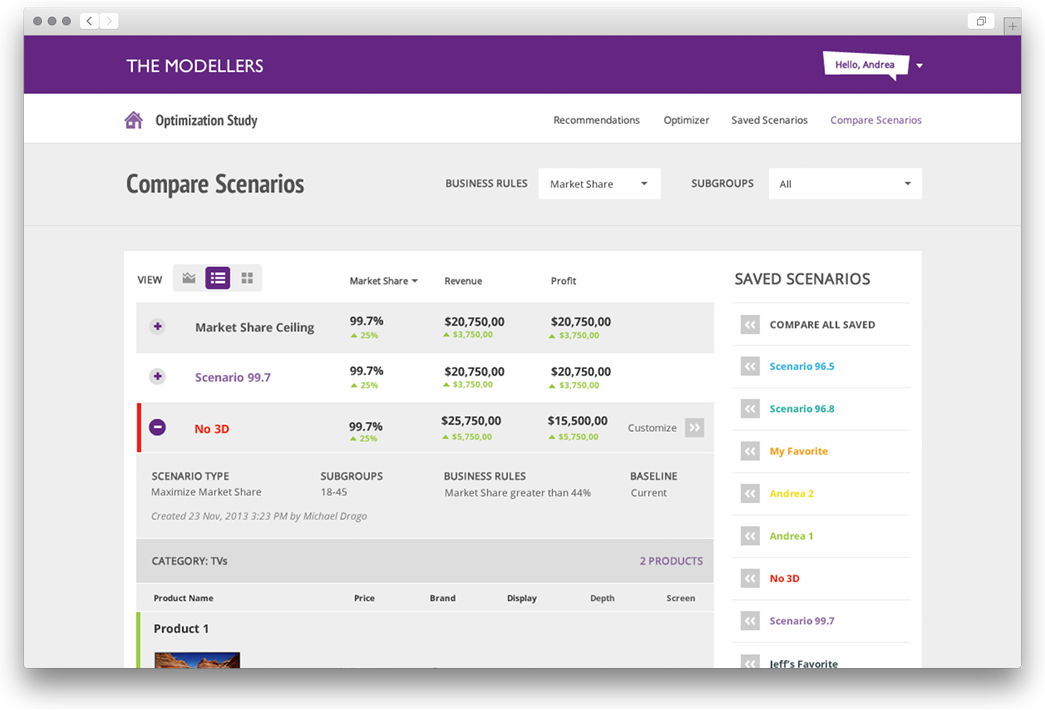 In minutes, a user can specify a unique combination of product features and see a visual estimation of how the new product will be received in the marketplace.
Researchers can adjust marketing mix, pricing, product features, or target market, and instantly view the impact those changes will have on the competitive landscape.
Iconography

User Interface